Jill is an action oriented, astute marketing professional. Smart and high-energy. She is able to bring together sound marketing fundamentals along with latest digital marketing techniques, including email marketing, social media, SEO, etc. She is technology savvy and able to keep up well with the cutting edge of digital marketing techniques.

With over 15 years of marketing experience, Sterling Communications offers businesses a flexible, budget conscious full delivery fully outsourced digital and traditional marketing solution.  We focus on developing a marketing strategy and executable marketing plan that aligns with your business strategy quickly and efficiently.  We are laser focused on your ultimate goals, budget and execution timeline requirements. With zero overhead, Sterling is made up of 100% best-in-class free-lance designers, programmers, producers, directors and more. Always being able to pull from a pool to meet each client's specific creative and budget demands, Sterling can deliver. Sterling replaces the need for an in-house marketing department saving start-ups and established companies thousands to millions of upfront costs.
Sterling Communications competencies within B2B and B2C marketplaces are used to create a seamless customer experience. We have demonstrated the ability to influence purchasing behaviors and maximize revenue growth. We develop and execute digital marketing and traditional marketing strategies as well as create a detailed marketing plan to determine the marketing message, and identify the appropriate marketing mix to get the message out. We then monitor and tweak as necessary to ensure that your company gets the best ROI.

Cohesive Team Development
Sterling's reputation is based on expedience, excellence and quality. We work with budgets from $20K a month to $10m per year. Poised for fast turnaround and excellent execution, we work closely with your in-house leaders and team to develop a cohesive strategic plan to meet both the business and sales goals. We can often turnaround a detailed plan in as little as one week.
Digital Marketing Strategy 
We develop and implement your digital marketing strategies quickly. We understand that time is of the essence. Based on your core business goals, we can often turnaround a cohesive plan that can include content, social, SEO, PPC and creative design strategies often in less than two weeks.
Get Started for Free
Sterling Communications competencies within B2B and B2C marketplaces are used to create a seamless customer experience. We have demonstrated the ability to influence purchasing behaviors and maximize revenue growth quickly and efficiently. Contact Us for a free assessment of your current digital marketing plan today!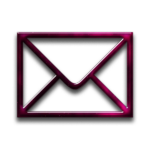 Get in Touch With Us
Request our free consultation of up to 4 hours, available to you by simply emailing info@sterlingcommunicationsinc.com, or by calling 469-662-0997.
Jill Frank worked with my sales and marketing team during a very critical time in the evolution of our company – during and following the crash of the auto retail market. Jill Frank did 2 things extremely well: 1.) She worked with my Marketing Director as a Coach/advisor and 10x'd her performance in the course of 4 months. 2.) Jill worked with me and my team to devise a strategy that took advantage of the weaknesses of our competitors and that also aligned the Sales Team and the Marketing team around the mission of identifying, engaging, and closing the best target accounts.

As the auto market recovered, my company blew past our competition in a way that made revenue, profit, and market share explode. Much or our success was due to Jill's Marketing Coaching, Consulting, Planning and Implementation.
Jill worked for me at one time and we have worked together on projects since then. She is a very assertive, problem-solving, get-it-done person. She always delivers the results needed. She is creative and has good marketing skills.
When I wanted to take a small start-up company and turn it into one of the top IT training and consulting companies with a global reach, Jill frank was who I turned too. Jill's vast amount of experience in all things marketing, branding and execution sets her apart. Thanks for helping me build my brand and establish relationships world-wide. You are simply the best!
Jill has worked with me on numerous ventures over the last fifteen years, in both full time and consulting capacities. She brings the benefit of hands-on experiential knowledge within sales, marketing, and management, thus her input is based upon her actual successful experience as opposed to merely consultative suggestion. She brings a passion to her work and exhibits a relentless pursuit of excellence on a daily basis. Jill has repeatedly excelled at understanding a company's vision of success, and narrowed it down to definable metrics and deliverables. I highly recommend Jill on projects in which measurable results defined by a strict budget requirement are paramount.